Stakeholder Stories
10 Years with the Adaptation Fund – a View from the World Bank as Trustee
By Jonathan Caldicott, Senior Financial Officer, Development Finance, The World Bank Group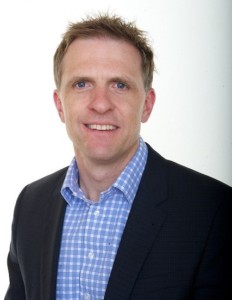 The establishment of the Adaptation Fund included an invitation to the World Bank to serve as trustee on an interim basis, thus beginning a relationship that now spans 10 years.
At the World Bank, we did not take this invitation lightly, and sought guidance twice from our Board of Directors on the challenges and opportunities it could entail. This was because there were a few aspects that represented uncharted territory for the World Bank.
First, we would need to set up a trust fund to receive funds not from traditional sovereign contributors, but from proceeds from the sale of carbon credits. These sales would also be done by the World Bank in the secondary carbon markets – an activity we had never done before. Before we could do this, however, we needed to sort out tricky legal questions related to things like who owned the credits sitting in the Adaptation Fund's account at the Clean Development Mechanism and how to transfer them to buyers. Then we needed to put in place procedures to sell them that would provide the maximum benefit for the Adaptation Fund while protecting all parties from the risks inherent in such a nascent market. Finally, we needed to develop a way to transfer the funds we generated not just to traditional Bank clients, other multilateral development banks and UN Agencies, but directly to national entities under the direct access approach. The details on how direct access would be implemented had yet to be decided by the Adaptation Fund Board, but it was clear the World Bank would be asked to transfer funds to entities to whom we had never transferred funds before. We would have no role in selecting or vetting them, and would have no contractual relationship with them. This required a fair bit of work, but in the end we were successful in making direct access happen, while enabling the Adaptation Fund to benefit from the World Bank's established procedures and systems for trust fund management, efficient investment, and transparent reporting.
One of my favorite memories from Adaptation Fund Board meetings was in one of the early years when a group of students paid a visit to the Board members in Bonn, Germany and presented them with a large, heavy bag full of coins they had collected. As they handed it over to me, I wondered how on earth I would get this back to Washington, DC and into the World Bank's Treasury – that on any given day manages tens of billions of dollars in contributions – but received by wire transfer, not by burlap sack. It was all part of a day's work for the trustee.
While we have been able to raise almost US$ 200 million in carbon markets for the Adaptation Fund, the high prices in carbon markets did not last long. The World Bank is now focused on helping the Adaptation Fund bring in traditional contributions, receiving an additional US$ 440 million this way so far, and earning almost US$ 10 million in investment income for the Adaptation Fund. We are making more and more direct cash transfers to national, regional and multilateral implementers as the Adaptation Fund's projects mature. While the Adaptation Fund may be smaller than other climate funds we support, help from the World Bank to collect funds from new and different sources has enabled the Adaptation Fund to ultimately play a significant role in countries' efforts to adapt to the impacts of climate change.