Climate Finance Ready
Climate Finance Ready is an online platform for climate finance readiness. The website, created through a strategic partnership of the Adaptation Fund and Climate and Development Knowledge Network (CDKN), provides climate finance practitioners and others with best practices, news articles, links to resources, opportunities for sharing experiences, and more.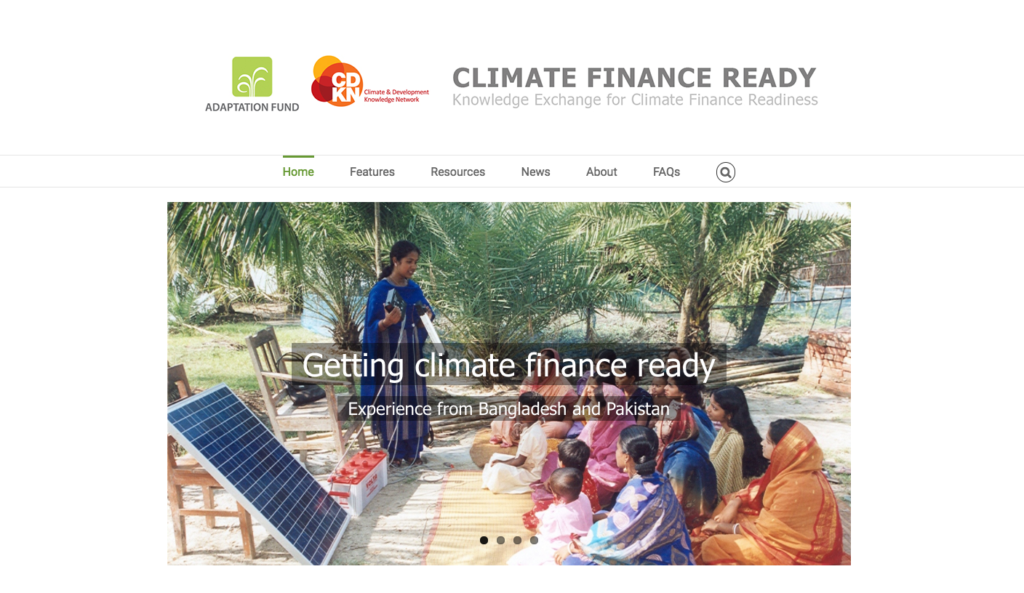 With the Climate Finance Ready website, the Adaptation Fund and CDKN aim foster ongoing dialogue and collaboration in climate finance readiness.
The partnership website is a key part of the Adaptation Fund's Readiness Programme for Climate Finance, which helps strengthen the capacity of national and regional entities to receive and manage direct access climate financing as they adapt and build resilience to changing climate conditions in sectors ranging from agriculture and food security to coastal zones and urban areas.
The Fund's Direct Access modality enables national and regional entities to directly access financing and manage all aspects of climate adaptation and resilience projects, from design through implementation and monitoring.
For more information, please visit: climatefinanceready.org