Secretariat
The secretariat of the Adaptation Fund Board consists of an international staff based in Washington, D.C. The secretariat provides research, advisory, administrative, and an array of other services to the Board.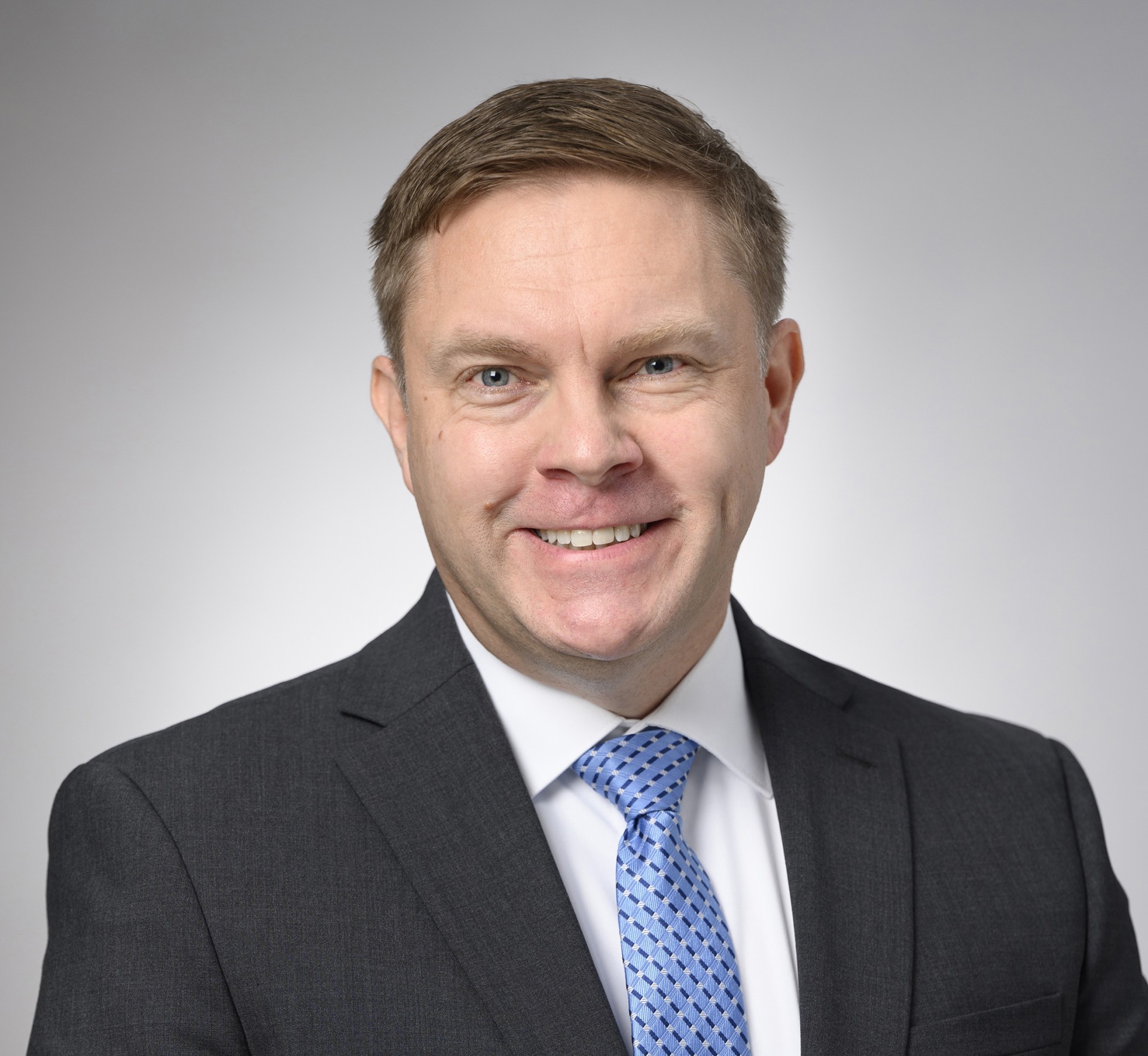 Mikko Ollikainen is the Head of the Adaptation Fund. He leads the Fund's secretariat located in Washington, D.C.
Mikko has 20 years of experience in climate change and other global environmental issues. Before taking office as the Manager in 2017, he served as a lead adaptation expert of the Fund since 2009, playing a key role in building the Adaptation Fund's portfolio of concrete adaptation projects which currently consists of more than 125 projects and programmes, including more than 30 th at are nationally implemented. He also led the development and implementation of the Fund's medium-term strategy, which sets out the Fund's ambitious vision of accelerating adaptation action, innovation, and learning.
Prior to joining the Adaptation Fund, Mikko worked as a technical specialist with the World Bank on nature-based climate change mitigation and forest conservation projects in Africa and Indonesia. He previously also worked for five years in East and Southeast Asia on global and local environmental and development issues, with development finance institution, academia and the private sector.
Mikko holds MSc degree in Ecology and Biodiversity Research from the University of Turku, Finland, and a postgraduate diploma in International Trade from the University of Tampere, Finland.
Aya, a Japanese national, joined the Adaptation Fund Board Secretariat in April 2011. Her current duties focus on financial and business process analysis as well as funding operations for the Fund's approved projects and grants. She support the formulation of the administrative budgets for the Board and secretariat and the overall implementation of the workplans for the secretariat. She also reviews internal business process of the secretariat, identifies business needs and coordinates the enhancement of the online project database. Further, she supports financial screening of project proposals, technical review of audit financial statements for completed projects and Board agenda on civil society engagement and Fund's carbon footprint management. Prior to joining the secretariat, she worked for UNEP's International Environmental Technology Centre in Shiga, Japan for six years. Within its water and sanitation program, she engaged in a series of operational projects and programs including "Support for Environmental Management for the Iraqi Marshlands," one of the UN's largest and award-winning environmental programs implemented in Iraq during the post-conflict period.
Aya is a member of the Association of Chartered Certified Accountants (ACCA) and holds a MA in international studies from the University of Birmingham in the UK, a graduate certificate of Advanced Studies in Environmental Diplomacy from the University of Geneva in Switzerland, and a BA in economics from Momoyama Gakuin University, Japan.  She speaks Japanese and English.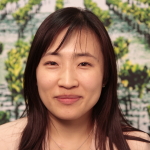 Young Hee, a Korean national, joined the Adaptation Fund in September 2015. She is an attorney at law and provides legal/policy advice on the Fund's legal, institutional and governance matters, complaint handling mechanism and accreditation. She has served as a gender focal point leading the Fund's gender work since 2016. Previously, she had worked for a criminal law firm in the US, the UNCCD in Germany, and the Korean government where she negotiated for and represented the Korean government at numerous int'l conferences of the UNCCD, UNFCCC, and UNCSD (Rio+20 Summit). She has published articles and books in various legal fields- int'l environmental law, int'l trade and investment law: Books titled 'the Havana Charter', 'Int'l Investment Law and WTO rules (chapter)';  legal articles titled 'A Study on Possible Conflict between Carbon Taxes as a Climate Friendly Measure and WTO Rules'; 'EU Renewable Energy Policy and Its Compatibility With WTO rules-Centered on Biofuel Sustainability Criteria'; 'A Comparative Legal Study on National Treatment in WTO Rules and Bilateral Investment Treaties'; and 'Model Green Investment Treaty: Int'l Investment and Climate Change (co-authored).'
She holds Juris Doctor degree as well as LL.M. (Mater of Laws with dual certificate in Int'l Trade & Investment Law and int'l Environmental Law) from American University Washington College of Law in D.C., USA, where she studied as a Korean government scholar. She also has a Master degree of Laws and BA in Diplomacy and Political Science from Yonsei University, Seoul, Korea. She is admitted to the State Bar of New York. She speaks Korean, English and French.

Farayi Madziwa, a Zimbabwean national, joined the Adaptation Fund Board Secretariat as Programme Officer in November 2015 to coordinate the readiness programme of the Fund and also support the review of technical assistance and cooperation grant proposals. Prior to this position, Farayi worked as programme manager for the Heinrich Böll Stiftung in South Africa, coordinating the Climate Governance in Africa Programme covering sub-Saharan Africa. His main responsibility was to build the capacity of civil society, parliamentarians and regional committees to effectively participate in the governance of adaptation finance, enhance coherence between adaptation strategies and broader development policies, strengthen pan African consensus at global climate summits, and raise awareness and advocacy on the interests and needs of the most vulnerable groups in the development and implementation of climate response strategies.
Farayi has accumulated over 12 years of work experience in the non-profit and for profit sectors. He has worked for the Zimbabwean and South African governments as well as NGOs that include Oxfam GB and Conservation International, during which he coordinated and managed various projects on climate change, conservation and sustainable development of natural resources.
Farayi holds an MPhil environmental management degree from Stellenbosch University in South Africa, a BSc honors degree in agriculture economics from the University of Zimbabwe and a post-graduate diploma in project planning and management from the University of Zimbabwe. He speaks English and Shona.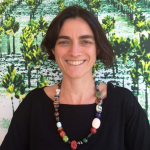 Silvia is the Lead of the Countries and Partnerships Unit that encompasses the areas of accreditation, readiness, resource mobilization and emerging partnership management. Silvia is an Italian national with international experience in Public Financial Management at the International Fund for Agriculture Development (IFAD), in the private rating agency Moody's Investor Service and in commercial banks. Her areas of expertise include the financial management of development projects including country risk assessment and project appraisal, loans and grant negotiations and administration, disbursements and in-country project implementation.
Silvia holds a MA Econ. Sc. in Public Policy Management from SOAS, University of London, a Master in European Economics and Public Affairs from University College Dublin, and a Degree in Political Science from Universita' degli Studi di Teramo. She worked in Nairobi as IFAD's regional financial officer from 2012-14. Before joining the AFB secretariat, she was leading a unit to support the fiduciary aspects of IFAD grant portfolio in Rome headquarters.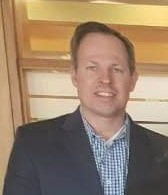 Matt, a US national, joined the Adaptation Fund Board Secretariat as a consultant (STC) in August 2015 to provide Communications including news stories, social media, strategy and outreach. He became Communications Officer after more than two years in that role. He previously worked for the Climate Investment Funds for nearly two years, where he led a climate change journalism training in the Latin American/Caribbean region and media interviews that expanded audience reach in climate-affected areas. He created video, podcast and blog stories, and a strategy toward a more dynamic, user friendly website. He further led Strategic Communications for the International Health Division of the U.S. Military Health System for five years, where he wrote online and magazine stories on medical aid, disaster relief and capacity building missions in at-risk countries, and grew media, video, social media and web outreach. Prior to that, Matt worked for nine years at U.S. Medicine newspaper in Washington, D.C., as Staff Correspondent and Editor-in-Chief covering federal health news including trauma care in conflicts, disaster response/readiness, and treatment trends. He also worked as Staff Reporter for Memorial Press Group newspapers in Plymouth, Massachusetts, for nearly four years writing stories on local and breaking news.
A graduate from the University of Massachusetts-Amherst, CIEE study abroad program in Seville, Spain, and National Journalism Center in Washington, D.C., Matt also attended a Master's in communications program at Georgetown University and speaks English and Spanish.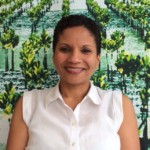 Sophie Hans-Moevi, a French/Ivoirian, joined the Adaptation Fund Board Secretariat in 2016 as Senior Program Assistant. She started her World Bank Group career in 1995 as Executive Assistant Benin's Country Office Representative, before moving to headquarters (Washington DC) in 1999 where she worked in various departments (Urban and Water; Sustainable Development in the Africa Region; and in Social, Urban, Rural and Resilience in Middle East and North Africa office). She has extensive experience in events planning and management including high level meetings (Board meetings), workshops, training…; budget preparation, monitoring and reporting. She also have experience in technical review of grants proposals, progress and evaluation reports; conducting gender assessments on grants proposals; data research and analysis for the preparation of studies and reports across sectors; support preparation of reports (e.g. on investment incomes, annual performance reports, Trust Funds completion reports…); preparation of grant agreements; hiring of consultants and vendors, including negotiating agreements and settlement of payments.
Sophie is fluent in English and French and holds a Bachelor of Science (BSc) in the Humanities and Social Sciences, Sociology Major from Toulouse II, France.
Alyssa is an Indian national with 10 years of local and international experience on natural resources management, climate resilience and safeguards. Alyssa is a Climate Change Specialist at the Adaptation Fund focusing on developing the Innovation portfolio, including policy and strategic developments related to Innovation. Before taking office as a Climate Change Specialist for the Innovation Facility, she has served as Climate Change Analyst of the Fund focusing on project and programme technical reviews, innovation, results based management and knowledge management. Previously she has worked at the World Resources Institute (WRI) where she supported the Sustainable Finance Center. She has also assisted the Bank Information Center (BIC) in the Environmental and Social Safeguard Campaign for Climate Change and Gender. In India, Alyssa has worked in community based organizations in urban and rural communities, focusing on capacity building, rural development, agro-forestry, sustainable farming , integrated water resources management and gender empowerment.
Alyssa holds an M.A in International Development and Conflict Resolution from the Elliott School of International Affairs, George Washington University where she focused on Environmental Security and Natural Resource Management. Alyssa also holds an M.S.W in Community Development and Ecology from the College of Social Work and a B.A from St. Xavier's College, Mumbai. Alyssa speaks Hindi and English.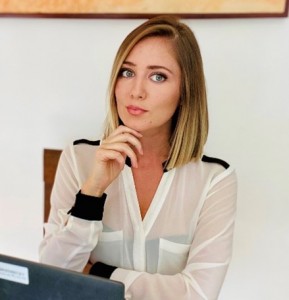 Martina Dorigo is an Italian national with 10 years of international experience in climate resilience and sustainable development. Martina is a Climate Change Specialist with the Adaptation Fund, where she has been working since 2017. In this role she is responsible for developing the Fund's Annual Performance Report and she co-supervises Fund's post-approval portfolio. Before taking office as Climate Change Specialist, she has served as programme analyst of the Fund. Prior to joining the Adaptation Fund, Martina worked as a programme officer with the United Nations Development Programme and the World Food Programme on climate resilience, food security and disaster risk reduction projects in the Middle East and El Salvador. Martina has experience in the design, implementation, and management of climate resilience projects and she has authored and co-authored publications and knowledge documents on climate change and disaster risk reduction. Martina holds a M.A. with honors in International Relations from LUISS University of Rome, Italy. She speaks English, Italian, Spanish, French and is conversant in Portuguese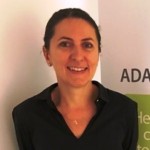 Cristina Dengel, a US/Romanian national, joined the Adaptation Fund as a Knowledge Management Officer in October 2017, to coordinate the efforts related to the generation, managing and sharing of knowledge in adaptation and climate finance generated by the Adaptation Fund. Prior to this position, she worked as a consultant in the Climate Change Group of the World Bank where she supported the work on enhancements to climate risk screening tools and processes, produced guidance notes on the climate screening process and provided training related to the screening tools for technical staff. She also worked for three years as a knowledge management and climate change consultant for the Inter-American Development Bank where she developed a Climate Change Knowledge Management Strategy for the institution, facilitated knowledge generation and transfer to relevant stakeholders through workshops and high level conferences, designed and coordinated the implementation of climate change adaptation knowledge platforms, including the creation of communities of practice and the design and roll-out of a climate change e-learning course for technical staff.
Cristina holds an M.A. in International Affairs and Economics from The Johns Hopkins School of Advanced International Studies (SAIS). She also holds a Bachelor's Degree in Environmental Studies from the University "Lucian Blaga" of Sibiu, Romania and a certificate of Environmental Studies from a study-abroad program at the University of Alicante, Spain. Cristina speaks Romanian, English, German and Spanish and is conversant in Portuguese and Italian.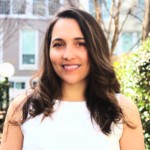 Saliha Dobardzic is a Senior Climate Change Specialist with the Adaptation Fund, where she coordinates Programming and Innovation, including over half a billion of dollars in funding requests annually and leading the development of the Fund's innovation program since joining the Fund in 2018. Prior to this role, she was a Senior Climate Change Specialist with the Global Environment Facility's climate change adaptation program, namely the Least Developed Countries Fund and Special Climate Change Fund, working  on various strategic, technical, and policy aspects of $1.4 billion program portfolio. Previously, Saliha worked on environmental, international waters, and integrated coastal zone management issues with the World Bank's MENA region. She has also supported the World Bank's MENA climate change beam in devising and implementing the first corporate climate change strategy for the region, and the Global Facility for Disaster Risk Reduction in support of mainstreaming climate change considerations in ex-ante disaster risk management. Her experience also includes stints with the UN-Habitat in Nairobi, The Smithsonian Conservation and Research Center, and a number of prominent NGOs, in the private sector in the United States and abroad, as well as the World Bank's country office in post-conflict Bosnia, of which she is a national.
Saliha has a Masters of Science in Sustainable Development and Conservation Biology from the University of Maryland, College Park, where she has also pursued advanced studies and research of human-environment dynamics applying spatial science tools. She is a co-author of a number of books, studies, and reports on climate change adaptation and other environmental issues, including "Time to Adapt: Insights from the Global Environment Facility's Experience on Adaptation to Climate Change." She is a recipient of several awards and distinctions, and was recognized as one of "100 Women Leaders in Energy and Climate Change"  by the U.S. White House in 2013.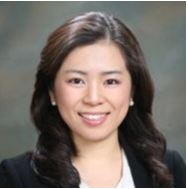 Yusun Lee, a Korean national, joined the Adaptation Fund in 2018 to support Fund's communications activities. She is responsible for strategic communications planning, knowledge dissemination and outreach to the Fund's key audiences.  She works primarily in the areas of promoting the Fund's web presences and engaging with online and social media audiences.
Prior to joining the Adaptation Fund, she had worked for the International Monetary Fund (IMF), where she developed online communication strategies and executed wide range of communication activities in coordination with government officials. She also led successful online and social media campaigns for the Fund's major outreach events, including IMF-World Bank Annual Meetings and Asia 21 Conference. Previously, she was a communications specialist at Prain Consulting Group and a news reporter at the Inews24 in Korea.
She holds a M.A. degree from Georgetown University, Washington DC, USA as well as bachelor in Communications and Journalism from Ewha Womans University, Korea. She speaks Korean and English.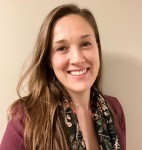 Bianka, a German national, is a Climate Change Specialist in the Fund's Country and Partnerships Unit with a focus on resource mobilization and strategic partnerships. Bianka has 10 years of experience in international climate diplomacy, policy and finance. She joined the Adaptation Fund in 2019 as Climate Change Analyst under the Junior Professional Officer (JPO) programme supporting the Manager of the Secretariat on strategic and cross-cutting issues, including the Fund's  partnerships and engagement with the UNFCCC and other stakeholders. Bianka has been coordinating the process of developing the Fund's new Medium-term Strategy for 2023 to 2027 and the related Implementation Plan.
Prior to this position, Bianka gained experience as climate policy analyst and advisor at a Berlin-based think tank, Climate Analytics, where she supported delegations from vulnerable developing countries in the UNFCCC climate change negotiations and on the Board of the Green Climate Fund with research and policy advise on science-based climate finance and simplified access to multilateral climate funds.
Bianka holds certificates in Climate Adaptation Finance and Climate & Renewable Energy Finance by the Frankfurt School of Finance & Management. She has earned an M.A. in English Literatures from the Humboldt University Berlin and a Bachelor's degree in International Relations with a focus on public international law from Technical University Dresden in Germany. Bianka speaks German, English, French, Spanish and Japanese.
Mahamat Abakar Assouyouti | Senior Climate Change Specialist | massouyouti@adaptation-fund.org
Mahamat, a Chadian national, joined the Adaptation Fund Board Secretariat in September 2019 as a Senior Climate Change Specialist. Mahamat worked for more than 12 years in the field of environment, climate change and sustainable development. He comes from the Green Climate Fund (GCF) as an Operations Coordinator at the Office of the Executive Director where he supported the refinement of the project review cycle as well as the internal reorganization of the Fund. Mahamat also worked for more than 7 years with the Climate Change and Environment Division of the African development Bank and as GEF coordinator for 3 years. Previous positions include Investment Officer with the AfDB Private Sector Department and Project Officer with the French Development Agency (AFD). He holds a Master's degree in Sustainable Development from Auvergne University (France), a postgraduate from Bradford University (UK) in Investment Appraisal and Project Management and is a fellow of the Adaptation Finance Program of the Frankfurt School of Finance and Management/IDRC.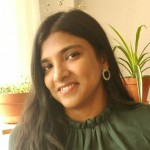 Divya, an Indian national, is part of the Adaptation Fund Board Secretariat, supporting Fund's communication activities as a consultant. Divya has been a communication, content and editorial consultant and freelancer on development projects across multiple organizations, including International Food Policy Research Institute (IFPRI) and GIZ. In her previous stint, Divya was working with Oxford Policy Management for their UK government funded climate resilience project called Action on Climate Today (ACT) initiative, where her role ranged from co-managing large publication pipeline for the programme, building external influence, constituency, and visibility for the programme through digital and media engagement, enhancing, and supporting internal strategy and management events with specific communication support. Prior to that, Divya was working as Communication Officer at WWF-India, where she developed press releases, web stories, factsheets, blogs, social media plans and other collaterals for communication outreach of their climate change and energy programme.
Divya has a certification in Digital Communications Strategy & Social Media from University of Toronto, Masters in English Literature and Mass Communication from Jamia Millia Islamia and Hisar University, respectively, and bachelor's degree from St. Stephen's College, Delhi University, India. She speaks Hindi and English.
Ishak Mohammed | Accreditation Consultant | imohammed2@adaptation-fund.org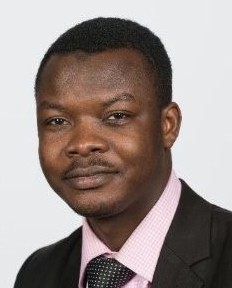 Ishak, a Ghanaian/US national, joined the Adaptation Fund in January 2020 as an Accreditation Consultant with the Countries and Partnerships Unit. He supports engagement efforts with applicant multilateral, regional, and national implementing entities seeking (re)accreditation with the Fund. In this role, Ishak also actively supports the screening of applications, helps track and monitor the Fund's Accreditation portfolio, and contributes to the preparation of meeting documents and reports for the Board and Accreditation Panel meetings.
Before joining the Secretariat, Ishak worked in the Chief Science Office at FHI 360 in Washington DC, where he helped to advance the quality of science across the organization by promoting and supporting the generation and use of evidence in FHI 360's projects and thought leadership. Prior to this, Ishak also worked for the Green Climate Fund (GCF) in South Korea, where he conducted due diligence on project funding proposals and concept notes and provided analytical support relevant to the Fund's result area of energy access and power generation. Ishak has also held research roles at the King Fahd University of Petroleum and Minerals (KFUPM) in Saudi Arabia and the University of Glasgow in the UK, where he collaborated and led research across topical areas of climate change, sustainable development, and urban sustainability.
He holds master's degrees in Development Studies from the University of Glasgow, City and Regional Planning from KFUPM, and a BSc. in Development Planning from the Kwame Nkrumah University of Science and Technology (Ghana). Ishak speaks English, Hausa, Kotokoli, Twi, and Arabic (Basic).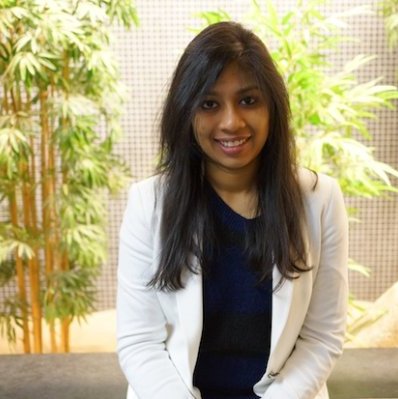 Ishani Debnath is an Indian national who joined the Adaptation Fund in July 2020 as a Readiness Consultant with the Adaptation Fund Readiness Unit. She supports the Readiness Program Officer to help coordinate country program activities of the Fund and supports the review of technical assistance and project proposals, to help strengthen the capacity of developing countries to receive and manage climate financing, and to adapt and build resilience to counter changing climate conditions.
Before joining the Secretariat, Ishani worked with the International Institute for Environment and Development (IIED) in London, where she supported the development of a global assessment focusing on the integration of natural capital in government economic decision-making, and developed the terms of reference and methodologies to undertake the implementation phase of the assessment. Prior to this, Ishani also worked for the International Training Center of the ILO (ITCILO) in Turin, Italy where she supported resource mobilization effort related activities for ILO, including identification of potential resource opportunities, development of promotional materials and project proposal development. She collaborated with ITCILO's UN partners in helping countries to prepare a comprehensive package of analytical support that prioritizes knowledge sharing and capacity building services, and making sure they are ambitious, politically feasible and provide a substantial cost-benefit analysis.
Ishani holds a MSc degrees in Environmental Economics and Climate Change from the London School of Economics and Political Science and another MSc degree in Energy Policy and Climate from the Johns Hopkins University. She also holds a B.A in Economics and International Relations from Stony Brook University. Ishani speaks English, Hindi, Bengali, and Italian (intermediate).
Neranda Maurice-George | Climate Change Specialist |nmauricegeorge@adaptation-fund.org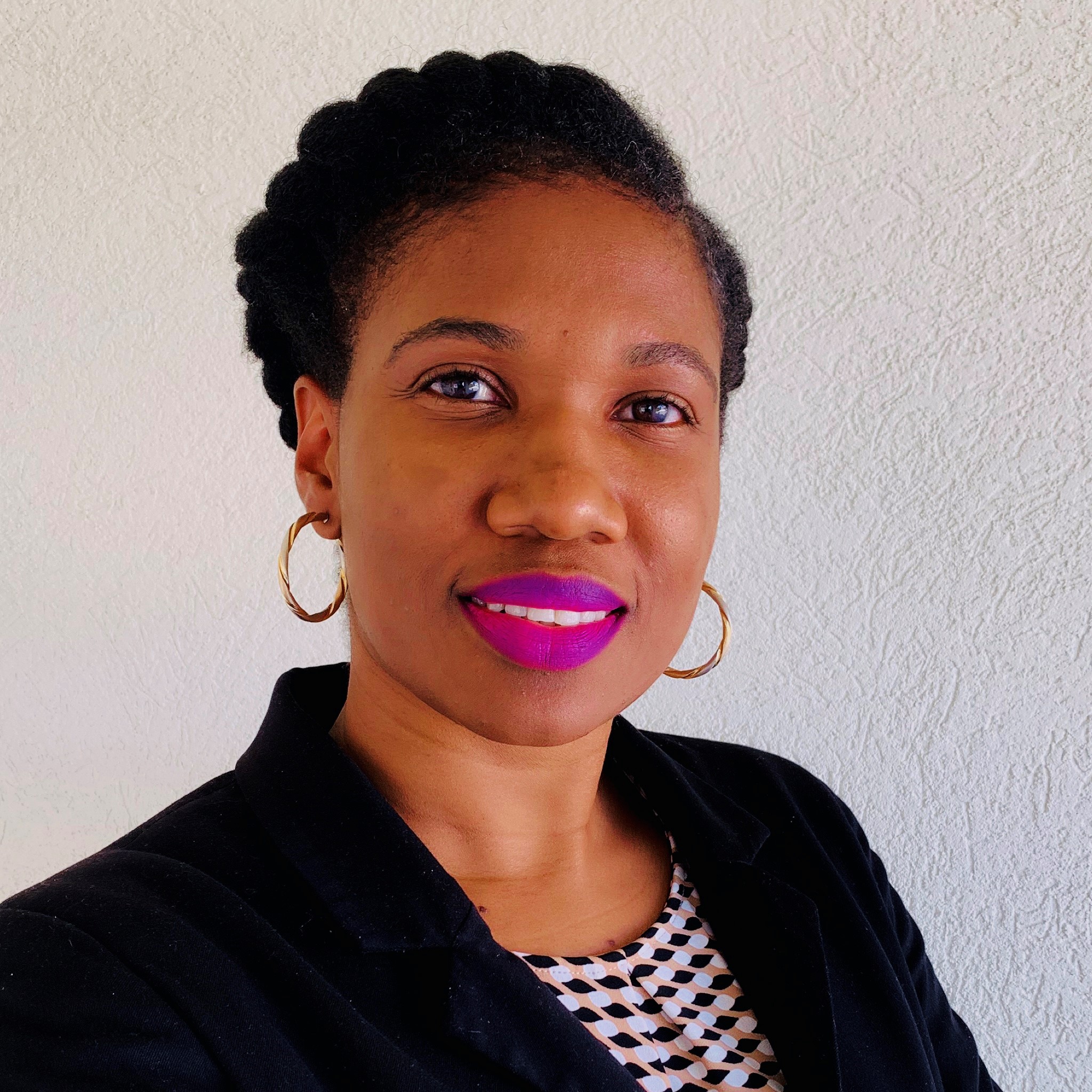 Neranda Maurice-George is a Saint Lucian national with eighteen years of experience in the field of Sustainable Development. She has worked with the Government of Saint Lucia, the Caribbean Development Bank, and most recently with the Green Climate Fund as a regional advisor for the Caribbean from 2017 – 2022. Her professional background includes the UN-Sustainable Development Agenda with an emphasis on SIDS; policy and proposal development as well as programme management in Climate Change, Sustainable Energy and Environmental Management, including experience with incorporating environmental, social and gender equality principles and safeguards based on meaningful stakeholder engagements. Neranda has also served as a Climate Change Negotiator on issues of Climate Finance, UNFCCC Reporting Issues and Climate Change Mitigation.  She has also served as an active member of the UNFCCC Roster of Experts for the review of communications to the UNFCCC. She holds a BSc. in Management Studies and Economics (2004), from the University of the West Indies (St. Augustine Campus) and a MSc. in Economic Development Policy (2010) from the University of the West Indies (Mona Campus). The Frankfurt School of Finance and Management also certified her as an Expert in Climate Adaptation Finance in 2018.