Adaptation Fund in Lao PDR
Lao People's Democratic Republic (Lao PDR) is one of the most vulnerable in the world to climate change with extreme weather events and irregular rainfall impacting physical infrastructure, health and food security. The frequency and intensity of climate related hazards such as droughts and floods are expected to increase in the future and most severely hit the poorest areas of the country.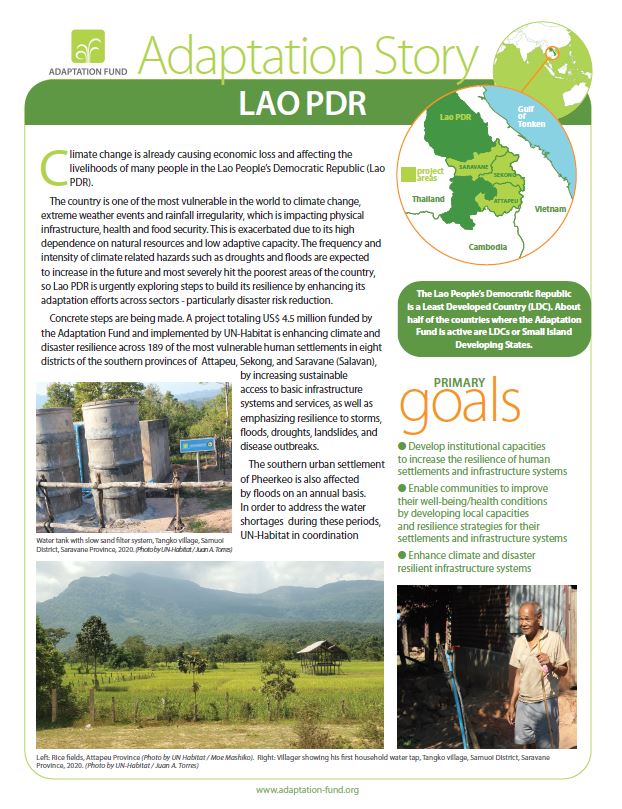 A project totaling US$ 4.5 million funded by the Adaptation Fund and implemented by UN-Habitat is enhancing climate and disaster resilience across 189 of the most vulnerable human settlements in eight districts of the southern provinces of Attapeu, Sekong, and Saravane (Salavan), by increasing sustainable access to basic infrastructure systems and services, as well as emphasizing resilience to storms, floods, droughts, landslides, and disease outbreaks.
Read the full story here.
Attachments