UNDP, May 18, 2020
Farmers of Karakalpakstan receive on-line support
These days, farmers – owners of household plots and hotbeds of the Kanlykul district in Karakalpakstan – receive informational support through a group in Telegram without leaving their home from the specialists of the Extension Center, which was established with our technical support.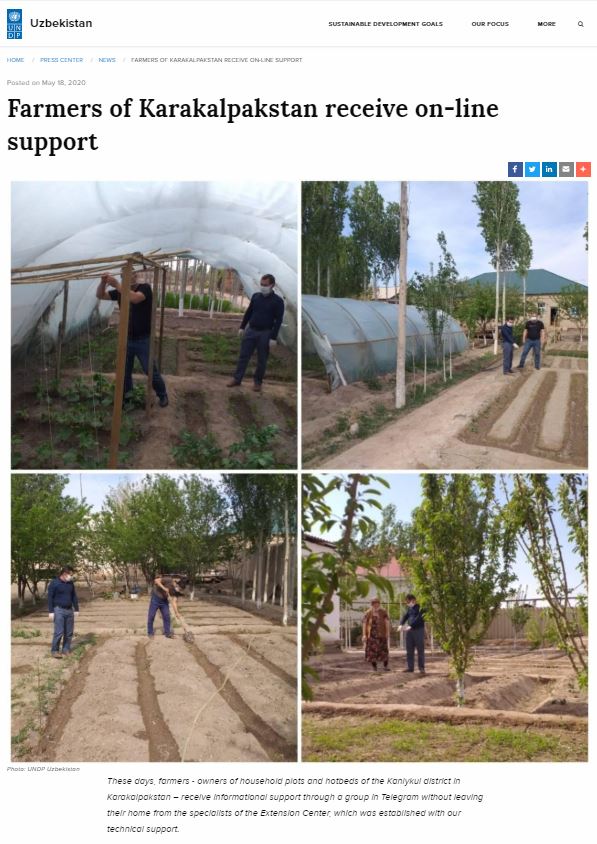 In 2018, jointly with Uzhydromet and financial assistance from the Adaptation Fund of the UN Framework Convention on Climate Change, UNDP launched three centers for the provision of information and consulting services to farmers and dekhkans of the northern region of the country. Master classes and trainings on the use of various technologies of agro and water conservation, increasing land productivity, as well as the introduction of innovative agricultural production practices were constantly held here. This work also continued in the days of self-isolation due to the outbreak of coronavirus in the country.
Read the full story here.