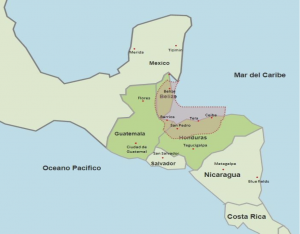 Central America is one of the most vulnerable regions to the consequences of climate change and is home to a population whose livelihoods and assets are vulnerable to the consequences of these events.
The region sits at the center of the hurricane corridor of Central America where tropical storms and hurricanes are causing increasing damage to ecosystems, settlements and livelihoods. During the last 60 years, some 65 hurricanes/tropical storms and many more tropical depressions have affected this area with the number of landfalls increasing over time. The region has also experienced an accelerated process of degradation and loss of natural ecosystems. The loss of vegetation in this region has contributed to high rates of soil erosion causing landslides and flooding during periods of heavy rainfall, and siltation of rivers and in the mangroves, impacting directly in the sectors of tourism, agriculture, and commerce.
While the situation is slightly different throughout the Atlantic Coast of Belize, Guatemala and Honduras, key drivers for loss and degradation of forest cover outside protected areas in the region include the clearing of forest for annual crops, cattle ranching, and firewood extraction. In addition, it presents similar disproportionate exposure to extreme weather events, vulnerability of local populations, common bio-physical conditions, and relative isolation from regions inland. For optimal solutions to the threat from climate extremes, the coastal areas of the three countries of the Gulf of Honduras need to be treated as a single region.
The objective of the project is to strengthen the climate resilience of communities and the ecosystems in the target area by deploying nature-based restoration efforts in a gender-conscious manner, providing access to community tools and training, supporting local/ community early warning systems, and implementing a regional approach that enhance scaling up possibilities for restoration ecosystems as an adaptation measures the Gulf of Honduras.
The project aims to benefit 2,050 individuals directly and more than 35,000 indirectly, it will also provide the countries with early warning systems for improving alerts and response capacities to extreme weather events. Additionally, it targets to promote learning and sharing through the collection of lessons and experiences, which CABEI can be later use for replication throughout the region.
| | |
| --- | --- |
| Project Component 1: Mainstreaming Restoration as a key nature-based adaptation measure in national and local regulatory frameworks and land use planning process for increasing resilience to intensifying extreme weather events with emphasis on minority groups and women participation | US$ 860,000 |
| Project Component 2: Implementing adaptation measures in selected landscapes of the Atlantic Forest | US$ 700,000 |
| Project Component 3: Implementing adaptation measures in selected landscapes of the Atlantic Forest | US$ 8,490,000 |
| Project Component 4: Capacity building, knowledge and information dissemination at local, national and regional levels | US$ 1,000,000 |
| Project execution cost | US$ 1,160,250 |
| Total project cost | US$ 12,210,250 |
| CABEI Cycle Management Fee | US$ 1,037,871 |
| Grant Amount | US$ 13,248,121  |
Project Documents