Adaptation Fund at Adaptation Futures 2018
As a partner, the Adaptation Fund will have an active presence at the premier international conference on climate change adaptation at the Adaptation Futures held June 18-21, 2018 in Cape Town, South Africa – the country which is also home to two innovative Adaptation Fund projects.
It marks the first time this international climate change adaptation conference is being held on the African continent. The conference will gather more than 1,000 researchers, climate specialists, public and private sector leaders from across the globe to connect countries, exchange experiences and inspire further climate action.
The Adaptation Fund will showcase projects and lessons learned throughout the conference during sessions and through a display at the Adaptation Expo. For more information, please visit the Adaptation Futures website.
Meet the Adaptation Fund at Adaptation Expo
The Adaptation Fund showcases its projects at the Adaptation Expo. The booth location is 28-29.
Opening hours of the Adaptation Expo:
19 June 2018           09:00 to 18:00
20 June 2018          09:00 to 17:30
21 June 2018           09:00 to 16:00
Adaptation Fund Sessions
Scaling-up country-owned adaptation measures: early lessons from the Adaptation Fund and Green Climate Fund (GCF)
Time: Wednesday, June 20, 16:30 – 18:15
Location: Cape Town International Convention Centre (CTICC 1), Room 1.62
Co-host: GCF
This session will give an overview of adaptation financing opportunities for developing countries, through the existing multilateral funds in the context of the United Nations Framework Convention on Climate Change (UNFCCC), particularly through direct access. The session will also discuss how successes in adaptation can be scaled up. The session also includes a panel discussion with representatives of institutions and governments from Antigua and Barbuda, Georgia and South Africa.
Different Perspectives on Direct Access and Concrete Adaptation Interventions
Time: Tuesday, June 19, 14:15 – 16:00
Location: Cape Town International Convention Centre (CTICC 1), Room 1.64
This session gives a presentation on an overview of how to access financial resources for projects and programmes to adapt to climate change, particularly through the "direct access modality" pioneered by the Adaptation Fund. Participating National Implementing Entities and stakeholders will discuss best practices, lessons learned and challenges in accessing climate finance during the Panel discussion, which will be followed by Q&A session.
A Gender-Responsive Approach to Adaptation – across policy, financing and implementation
Time: Tuesday, June 19, 11:30 – 13: 15
Location: Cape Town International Convention Centre (CTICC 1), Room 2.43
Co-host: International Union for Conservation of Nature (IUCN), University of Minnesota
This conference session will demonstrate both the progress made and key challenges toward enhancing women's empowerment and gender equality in adaptation to climate change from policy to planning, and to financing and implementation.
Learning and knowledge Sharing (South-South and North-South) as a Tool for Cooperation for Adaptation
Time: Wednesday, June 20, 14:15 – 16:00
Location: Cape Town International Convention Centre (CTICC 1), Room 1.44
Co-host: The Commonwealth, GIZ, CTCN
The session aims to highlight experiences and success stories of knowledge transfer on climate change adaptation related topics both from South-South and North-South perspectives, as a tool for enhanced cooperation for implementing adaptation measures.
The Role of Climate Funds in the Co-production of Climate Adaptation Knowledge
Time: Thursday, June 21, 11:30 – 13: 15
Location: Cape Town International Convention Centre (CTICC 1), Room 1.64
This session will aim to discuss the role of the finance entities in the climate adaptation knowledge production and management and how the co-production of knowledge can occur in the most optimal ways. The session will include a panel discussion consisting of representatives of Global Environmental Facility (GEF), Adaptation Fund, African Development Bank (AfDB), United Nations (UN) Environment, GCF, and Global Center of Excellence on Climate Adaptation (GCECA).
MasterClass Session: How to Demonstrate Adaptation Reasoning to Access Climate Finance
Time: Friday 22 June 2018, 14:00-16:00
Location: SANBI Centre for Biodiversity Conservation (CBC) in Kirstenbosch Botanical Gardens
The MasterClass Day, held on the final day of the Conference, aims to give early career researchers and practitioners a chance to interact closely with international experts in adaptation. This MasterClass session led by Mr. Daouda Ndiaye and Ms. Saliha Dobardzic from the Adaptation Fund Board Secretariat sheds light on how to demonstrate adaptation reasoning in adaptation project proposals.
Adaptation Fund in South Africa
Take a look at these resources to learn more about Adaptation Fund project in South Africa.
Project stories
• Adaptation Fund Project Story- India NEW!
• Adaptation Fund Project Story- Cuba NEW!
• Adaptation Fund in South Africa
• SANBI Project Moving Forward with Five New Small Grant Projects Approved for Project Development
• Photos by SANBI from the Field Visit in Mopani, South Africa
• See all Adaptation Fund Project Stories
More Information on the AF Projects in South Africa
• Taking Adaptation to the Ground: A Small Grants Facility for Enabling Local Level Responses to Climate Change
• Building Resilience in the Greater uMngeni Catchment
Videos
• Adaptation Fund in Cambodia NEW!
• Adaptation Fund 'Direct Access' Reaches South African Communities
• Adaptation Fund South Africa Project in Action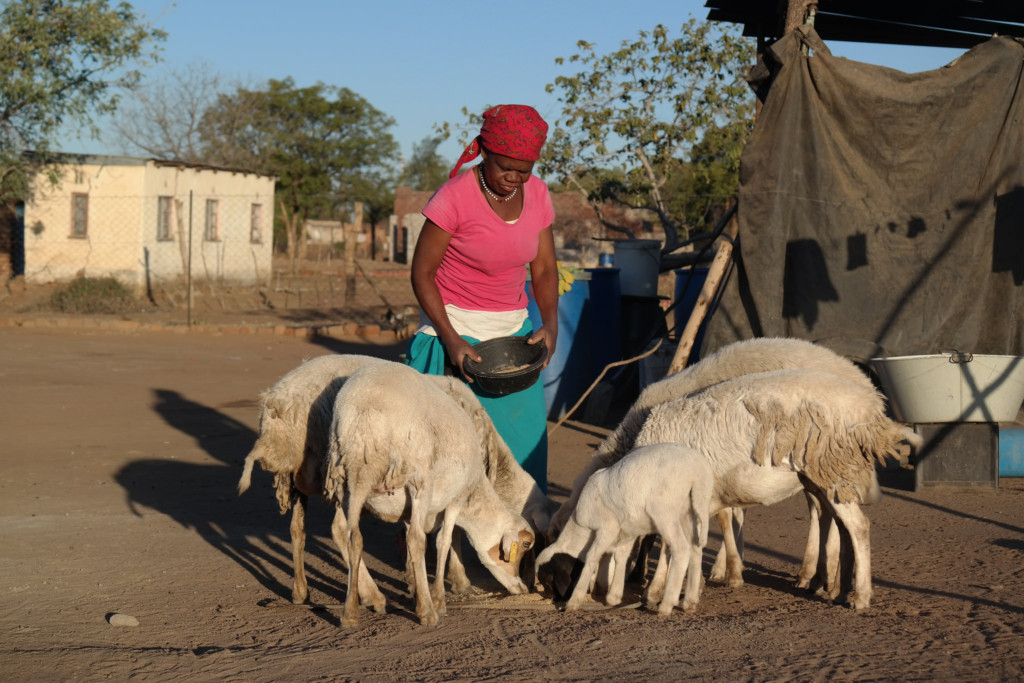 Attachments