Beneficiary Stories
Argentina
Project: US$ 4.2 million Adaptation Fund project implemented by the World Bank in the Monte Patagones dry lands, Argentina, to increase climate resilience and sustainable land management
Mateo Perez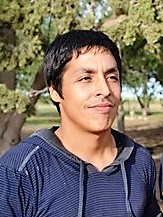 Main issue: wind and water erosion, soil degradation, drought
Main adaptation measures: Soil fixation through pasture recovery, sustainable livestock management, closures and silvopastoral management, and improving access to water.
"I am Mateo Perez, the third generation working on this property. Years ago, the land had been deforested because it was believed that the field yielded better (results). As a result, a large land area was eroded. The situation was exacerbated by the drought. The farms in this region are isolated, with a long range of woodlands in between them. With the Adaptation Fund project and the Government support we can share our experience and support each other. We are going to work on smaller plots and mix them with pastures. We will access water using solar pumps. Furthermore, focusing on silvopastoral management, we will enhance natural grasslands within the woodlands."
Anses Justo
Main issue: Soil degradation and salinization.
Main adaptation measures: Improvement of irrigation efficiency, recovery of soil salinization, crop management,  risk diversification, installation of water reservoirs and shelterbelts.
"We produce zucchini, chard, carrot, tomato, and other vegetables,"
said Anses Justo, a farmer from northern Patagonia. 
"Our problem is the small amount of water we receive by irrigation-quota, which limits our choice of production. The Government experts help us by studying soil salinity and re-planning our fields. The Adaptation Fund Project introduced us to parameterized irrigation that increased the water efficiency, allowed us to correctly dose the phytosanitary products, plan the different cultivation areas with precision and protect the soils of the salinization; even revert it. Coating of irrigation ditches and installing small water reservoirs will allow us to diversify the risk by incorporating biodiversity strips, apiarian production and shelterbelts by deep root plants."
Learn More