The AF-TERG
The Technical Evaluation Reference Group of the Adaptation Fund [AF-TERG] is comprised of an independent group of experts in evaluation, called the AF-TERG members, who are all functionally independent of the AFB Secretariat, Board, and Board committees. A small AF-TERG Secretariat provides support for the implementation of evaluations and studies part of the evaluative work program. The implementation of workstreams and evaluative work elements takes place with the support of consultants.
AF-TERG Chair and members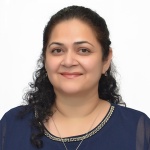 Debbie has 25 years of experience in international development spanning across multiple sectors. These sectors include climate change, urban resilience, regional connectivity, transboundary water, human development, governance, and gender and social inclusion. She has substantial experience in the areas of strategic planning, leadership and development of complex high value programs, monitoring and evaluation, knowledge management and organizational change management.
Debbie is committed to issues related to climate change and sustainable development and, as the Chair of the AF-TERG, is keen to deliver the AF-TERG's work programme and to add value to the Fund's work through independent monitoring, evaluation and learning. Beyond the AF-TERG she works as independent consultant with several multilateral and bilateral agencies, civil society partners, and private sector foundations.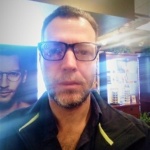 Carroll has 20 years of experience monitoring, evaluating and learning from social change. He is a thought leader in applying "mid-range" assessment methodologies, such as qualitative comparative analysis, social network analysis, political economy analyses, process tracing and Bayesian networks, to program evaluation, cost effectiveness analyses, and experimental design impact evaluations. His expertise spans across climate change, biodiversity, gender, health, early childhood development, nutrition, water and sanitation, education/youth, migration, rural development, government policy, peace/stabilization, aid effectiveness, and resilience.
In addition to contributing to AF-TERG, Carroll sits as a senior partner in SoCha; a MEL firm with headquarters in Mauritius. He has a PhD in Sociology with a focus on World-Systems Theory from the Johns Hopkins University.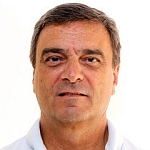 Claudio Volonte has 25 years of experience in the development, management, monitoring and evaluation of sustainable development investments, programs and institutions, for both the public and private sector. Adaptation to climate change is one of his personal and professional passions. He has worked for most of the major multilateral climate funds, such as the Global Environment Facility (GEF), Adaptation Fund, Least Developed Countries Fund and Special Climate Change Fund (LDCF/SCCF), and the Green Climate Fund (GCF). His evaluation, monitoring and management leadership come from his extensive work as staff of global and regional organizations, including University of Maryland, Organization of American States, World Bank Group's Independent Evaluation Group and International Finance Corporation, and the GEF Independent Evaluation Office. Recently he led the team of consultants that conducted the first independent review of the GCF.
He has a master degree and doctoral courses from Clemson University and University of Maryland, respectively, on urban and environmental planning and geography.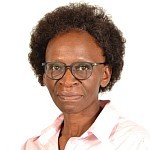 Sithabiso has over 25 years of experience spanning research; monitoring, evaluations; programme design, policy design and analysis. Drawing on her thematic knowledge of climate change, food security; agricultural development; environmental protection; vulnerability, adaptation and resilience, Sithabiso has conducted strategic and programme evaluations for numerous clients, both within the UN system (WFP, FAO, IFAD, UNDP, UNAIDS) and beyond (World Bank, DFID, USAID, SADC, CIDA, EU, GIZ, Ford Foundation).
Sithabiso is a skilled team leader and evaluator with wide experience in developing evaluation methodologies and undertaking programme, institutional and impact evaluations. She has an extensive experience working with qualitative and quantitative research methods and tools. She is highly experienced in incorporating cross-cutting issues such as gender, HIV, disability, social protection, and disaster risk reduction. Sithabiso holds a Master's Degree in Environmental Policy and Planning, and a PhD and Post Doctorate in Climate Change Adaptation.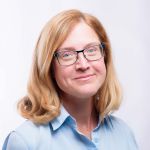 Susan Legro has more than 25 years of experience with the design, implementation, oversight, and evaluation of projects that address climate change, including work as a Regional Coordinator for GEF-funded projects implemented by UNDP in the Europe and Central Asia region. Her work includes research on the results and impacts of donor-funded projects in sectors such as sustainable energy and cross-cutting capacity development, and her interests include measuring the co-benefits of adaptation projects, effective dissemination of good practice, and post-completion studies. Beyond the AF TERG, she works as an independent consultant with bilateral and multilateral agencies at the country and regional level.
Ms. Legro holds an undergraduate honors degree from Harvard University and master's degrees in international relations and public health from Columbia University. She is a member of the Czech Evaluation Society, the European Evaluation Society, and the International Development Evaluation Society (IDEAS).
AF-TERG Secretariat
—
Evaluation activities support
Bruce Ravesloot | Monitoring and Evaluation Specialist
Bruce Ravesloot is a design, M&E, research and organizational management specialist in the humanitarian and development sectors with over 20 years practical experience in these fields. He has specific expertise in climate adaptation, climate finance, internal assurance and fiducial management, and operating model review. Bruce has worked as International M&E Specialist for the Climate Investment Fund, Senior Regional Adaptation Advisor for CARE International, and Director Climate Change and Sustainability for KPMG. He is an experienced Team Leader and has led over 60 evaluations for multilateral and bilateral organizations, including two evaluations of the Adaptation Fund. Bruce is currently a Managing Partner with TANGO International, and a global thought and practice leader on resilience measurement.
Bruce leads the thematic evaluation of accreditation and related readiness in the Fund, with his focus on accreditation. He is also part of the team working on the development of guidance materials for the recently approved Evaluation Policy of the Adaptation Fund.
Jindra Cekan/ova | Monitoring and Evaluation Specialist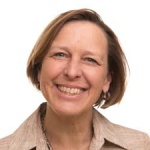 Jindra Monique Cekan/ova, Ph.D. has 34 years of experience in international development, using participatory and mixed methods to learn from villagers and ministers in 27 countries. A political economist, has designed and evaluated socio-economic global development projects primarily focused on food security and livelihoods with a resilience and gender focus. She has worked with donors, non-profits, and for- profits Since 2013, she has focused on ex-post-project evaluation and what it can teach about sustained and emerging impacts. Her team at Valuing Voices at Cekan Consulting LLC has participatory feedback, collaborative learning and advocacy for locally-led development at its core. She also is a mother, a Buddhist, and loves giraffes.
Jindra works jointly with Meg Spearman on a Fund-specific approach to ex post evaluation, three to five years after project closure. The rationale for ex post evaluations is that the Fund wants to know whether its desired impact is (expected to be) achieved, being aware that adaptation takes time to resolve and often will only be visible years after projects have closed.
Margaret [Meg] Spearman | Monitoring and Evaluation Specialist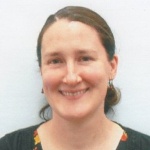 Margaret (Meg) Spearman has over a decade of experience in environment and development, with core competencies in evaluation and capacity development for climate change mitigation and adaptation. Her work has mainly focused on design and implementation of monitoring and evaluation systems for climate change projects and programs, performance measurement for national climate change policies, as well as various thematic, project, and program evaluations. She has a BA in environmental studies and a Master's in Public Policy, specializing in environment. When she's not working, she likes to spend time outside and enjoy the splendid curiosity and energy of her toddler.
Meg works jointly with Jindra Cekan on ex post evaluation, three to five years after project closure.
Marta Arranz | Monitoring and Evaluation Specialist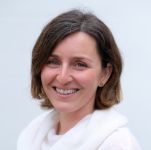 Marta is an evaluation and learning consultant, a facilitator, learner and curious practitioner. Her experience is mostly in international and global work. She has held leadership and advisory roles in multilateral organizations, international NGOs and philanthropic organizations. She is particularly interested in complexity-aware methods, systemic practices, transformation and equity-centred practices. After spending most of her professional life living and working in wonderful places she is now based in Spain, her home country.
Marta will be working on the development of guidance materials towards the new evaluation policy, and related capacity development.
Martin Rokitzki | Adaptation Innovation and Scalability Specialist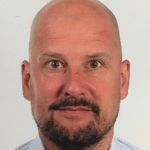 Martin is the founder and the current Managing Director of PlanAdapt, He also heads and manages the PlanAdapt Coordination Hub. Martin has led the design and the curation process of the Climate Co-Adaptation Lab – PlanAdapt's Collaboration and Innovation Platform. He has 20 years of professional experience working for inter-governmental and non-governmental development, environment and climate organisations (amongst others UNEP, GIZ, FAO, UNCCD, IFAD, ACF, Oxfam GB, UNDP) in over 30 countries, mostly least developed and low-middle income countries in Africa and Asia. He has provided scientific and technical advice and capacity development services in the areas of climate change adaptation, natural resource management, disaster risk management and sustainable land management to a wide range of actors, in particular government representatives and NGO staff.
Martin is the lead for the AF-TERG's thematic evaluation work on innovation and scalability.
Nils Schulz | Monitoring and Evaluation Specialist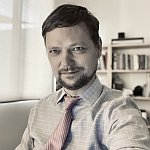 Nils has more than 20 years of professional experience in policy advice, analysis and evaluation of sustainable development and climate action. As a lead consultant for global agendas, Nils has worked with UN agencies, the World Bank and donor governments, supported global processes at G7/G20 and the OECD-DAC, and advised developing countries´ governments in policy-making, operational implementation and strategic evaluations. His background in evaluation includes lead authorship of evaluation syntheses and policy evaluations for independent evaluation offices of the UN system, the design and implementation of M&E systems for public and philanthropic agencies, as well as evaluations of regional and global funds and programs for bilateral donors.
Nils leads the rapid evaluation of the Adaptation Fund which is part of a phased approach to the Fund's overall evaluation.
Scott Chaplowe | Evaluation and Capacity Development Specialist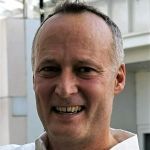 Scott Chaplowe is an evaluation, strategy, and capacity development specialist with over 25 years' experience working with organizations seeking sustainable solutions for social and environmental challenges. Recent jobs include the Director of Evidence, Measurement and Evaluation for climate change at the Children's Investment Fund Foundation, and Senior M&E Advisor with the International Federation of Red Cross and Red Crescent Societies (IFRC). Scott has authored numerous publications, including a resource book on Monitoring and Evaluation Training, and engages in forums at the intersection of evaluation, sustainable development, and capacity development. This includes the International Evaluation Academy, EVALSDGs, Blue Marble Evaluation, and the American Evaluation Association's International Working Group.
Scott leads the AF-TERG's work on developing evaluation guidance materials for the new evaluation policy of the Adaptation Fund.
Steven Masvaure | Monitoring and Evaluation Specialist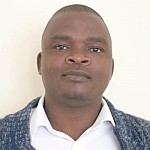 Steven Masvaure is an evaluator and researcher who holds a PhD in Development Studies. Steven possesses more than 15 years of working experience as a researcher and evaluator in the development sector across several African countries. He is an expert in strengthening country-led monitoring and evaluation systems in Anglophone Africa. His areas of interest include climate change adaptation, food security, public employment programmes, social protection and monitoring and evaluation. He has also published research papers on food security transforming evaluation (Made in Africa Evaluation), adaptive management of climate change programmes and national evaluation systems.
Steven works on a thematic evaluation on the Fund's accreditation and readiness, with his focus being on readiness.
Support across workstreams
Aneesh Kotru | Data Analyst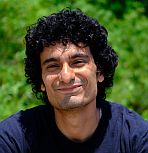 Aneesh brings experiences from IT, automotive manufacturing, and finance industries to now support global developmental efforts, focusing on climate change adaptation and mitigation through strategic natural resource management. Aneesh obtained a Master's in Sustainable Resource Management from the Technical University of Munich, Germany, with specializations in Climate Change and Environmental Economics. His Master's thesis employed PRA techniques along with data analysis and GIS to assess the significance of culture and values for traditional forest management practices in the Indian Himalaya and their impacts on ecosystem service conservation as a whole.
As a consultant, Aneesh works on natural resource management projects, the most recent one being the development of a compendium of best practices in forest management with a focus on the Forest-Water Nexus for policy makers in India. In daily life, Aneesh is a staunch advocate of sustainable living and enjoys time spent in nature.
Liza Ottlakán | Data Analyst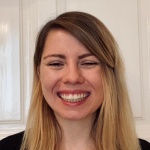 Liza is an evaluation professional with over 4 years of experience in climate change and sustainable development. Liza has previously worked with the Green Climate Fund's (GCF) Independent Evaluation Unit (IEU). She had a central role in many of the IEU's evaluations, including the forward-looking performance review, the evaluation of the GCF's country ownership approach, and the assessment of the GCF's results management framework. Prior to her work with the GCF, she worked on national and European Union agricultural and rural development, and climate policy in Hungary.
Liza holds a Master of Science degree in Climate Change, Development and Policy from the Institute of Development Studies, University of Sussex, United Kingdom, and a Bachelor's degree in International Relations, Corvinus University Budapest, Hungary.
Mariana Vidal Merino | Data Analyst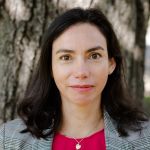 Mariana has over ten years of professional experience working on climate change adaptation, sustainable rural development and natural resource management in the Global South. Her expertise lies in applying bottom-up, mixed-method approaches to identify and co-generate solutions to complex problems in the land-use sector. After her undergraduate studies in forest engineering in her home country Peru, Mariana worked several years with cooperation agencies before moving to Germany to pursue an MSc in Tropical and International Forestry at the Georg-August-Universität Göttingen and later on a PhD in climate change adaptation and land-use change at the Technical University of Dresden.
Mariana is a co-founder of BluoVerda e.V., a member of the Coordination Hub of PlanAdapt and a project officer for the European Citizen Science Association (ECSA).
Steve Mbollo | Data Analyst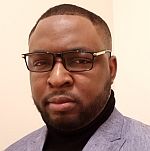 Steve is a data professional with over eleven years of experience in data collection and analysis; as well as supporting evaluation activities. Steve previously worked as a research and statistics expert at UN Women in charge of analyzing data to update the Myanmar Gender Profile for Humanitarian Action for 2022. Prior to that, he worked as a research economist at the International Finance Corporation (IFC), responsible for supporting survey data collection and in-depth analysis. He worked as a gender data analysis expert at UN Women/African Union Commission (AUC), responsible for supporting the African Union Commission's (AUC) Regional Gender Equality and Women's Empowerment (GEWE) Observatory and Dashboard.
Steve holds a master's degree in Economics from the University of Ottawa (Canada); a master's degree in Statistics and is completing a PhD.
Amadeo Watkins | Organizational / team development specialist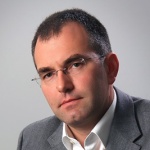 Amadeo has over 20 years public sector experience, half of which as a UK civil servant working on government-to-government organizational development and institutional reform issues in developing countries.
He has worked as a senior advisor to various government departments on policy delivery and implementation reform as well as capacity development, leadership and communication. Over the past few years his engagements have included acting as a Ministerial Advisor on strategic reform as well as leading government Change Management Teams focusing on cross-government optimization. Most recently he led an EU project aiming to facilitating the Jordanian government's efforts at creating a Delivery Unit and improving Monitoring and Evaluation frameworks. His current focus of work is on socio-economic sustainable development in the Post-Covid period.
Lina Srivastava | Strategic communications and outreach specialist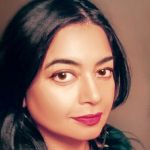 Lina Srivastava is a strategist who catalyzes and amplifies social impact, social movements, and systems change by combining advocacy, technology, culture, art, and storytelling. She creates narrative-based social change initiatives with NGOs, global institutions, and independent media creators, combining field experience and direct service with skills in media and audience engagement, expertise in human-centered and community-centered design, and a focus on community leadership. She is the founder of the Center for Transformational Change, a global impact platform to cultivate community power to build just futures. She previously founded CIEL | Creative Impact and Experience Lab, an innovation studio working at the intersection of human rights, international development, and narrative strategies.
Lina is a Fulbright Specialist, has been a Rockefeller Foundation Bellagio Center Fellow, and is a graduate of New York University School of Law.
Daniel Ramirez-Raftree | Online facilitator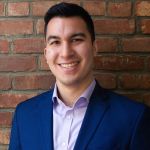 Daniel is a writer, researcher, and strategist with a history of working with diverse social impact organizations. He has contributed his talents on a freelance basis to organizations such as Hispanics in Philanthropy, FilmAid International, and the Organisation for Economic Co-operation & Development. Daniel has also worked as a consultant for Acceleration Group, a consulting boutique specializing in nonprofit strategy, and as a founding team member of RebelBase, an EdTech startup whose mission is to increase access to the tools for launching social enterprises.
Daniel graduated with Bachelor's degrees in Sociology and Spanish from the University of Chicago, where he led Latinx affinity groups and was an active participant in the campus's Diversity, Equity, and Inclusion community. He supports the AF-TERG in online facilitation.
Catherine McMullen | Copy editor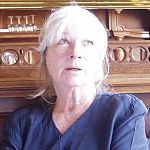 Catherine spent her early adulthood in a low-tech farming cooperative on an island in Canada. She pursued Physical Geography and then Glacio-fluvial Geomorphology in her subsequent academic career. She also gained a master's degree in science writing with a focus on environmental engineering. After nearly a decade as an Earth System Science specialist on Science and Technology issues with Canada's Department of Foreign Affairs, she moved on to work with Greenpeace International on climate change impacts and vulnerabilities. After three years with UNEP's Science Division as a climate change advisor and managing editor of the UNEP Year Book, she took on affiliated freelance responsibilities working on UNEP's Frontiers report and other projects including UNEP and WMO's Climate Change Science Compendium.
Mark Foss | Copy editor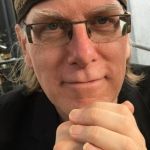 Montreal-based Mark Foss has been writing and editing about sustainable development and international cooperation for 30 years. Following undergraduate degrees in journalism and film studies from Carleton University, Mark "apprenticed" as a speechwriter and editor for a small, private communications company. Two years later, he became communications officer for a Canadian NGO focused on education and literacy. He subsequently coordinated communications for a funding agency/coalition that strengthened the capacity of its Canadian members and African partners. Since the dissolution of the funding agency in the 1990s, he has brought all of his experience together as a communications consultant for NGOs, government, and international organizations. In addition to speeches for Canada's Minister of Environment and Climate Change, Mark has written and/or edited for the Adaptation Fund, Global Environment Facility, and Organisation for Economic Co-operation and Development.