The AF-TERG
The Technical Evaluation Reference Group of the Adaptation Fund [AF-TERG] is comprised of an independent group of experts in evaluation, called the AF-TERG members, who are all functionally independent of the AFB Secretariat, Board, and Board committees. A small AF-TERG Secretariat provides support for the implementation of evaluations and studies part of the evaluative work program.
AF-TERG Chair and members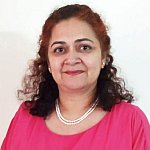 Debbie has 25 years of experience in international development spanning across multiple sectors. These sectors include climate change, urban resilience, regional connectivity, transboundary water, human development, governance, and gender and social inclusion. She has substantial experience in the areas of strategic planning, leadership and development of complex high value programs, monitoring and evaluation, knowledge management and organizational change management.
Debbie is committed to issues related to climate change and sustainable development and, as the Chair of the AF-TERG, is keen to deliver the AF-TERG's work programme and to add value to the Fund's work through independent monitoring, evaluation and learning. Beyond the AF-TERG she works as independent consultant with several multilateral and bilateral agencies, civil society partners, and private sector foundations.
Claudio Volonte | AF-TERG member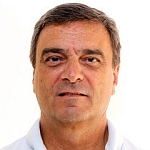 Claudio Volonte has 25 years of experience in the development, management, monitoring and evaluation of sustainable development investments, programs and institutions, for both the public and private sector. Adaptation to climate change is one of his personal and professional passions. He has worked for most of the major multilateral climate funds, such as the Global Environment Facility (GEF), Adaptation Fund, Least Developed Countries Fund and Special Climate Change Fund (LDCF/SCCF), and the Green Climate Fund (GCF). His evaluation, monitoring and management leadership come from his extensive work as staff of global and regional organizations, including University of Maryland, Organization of American States, World Bank Group's Independent Evaluation Group and International Finance Corporation, and the GEF Independent Evaluation Office. Recently he led the team of consultants that conducted the first independent review of the GCF.
He has a master degree and doctoral courses from Clemson University and University of Maryland, respectively, on urban and environmental planning and geography.
Mutizwa Mukute | AF-TERG member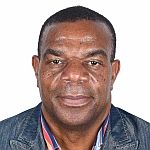 Mutizwa Mukute has worked as an environmental researcher/writer, environmental educator and regional director and evaluator for nearly three decades. With an academic background in natural resource management and environmental education Mutizwa has conduct learning-oriented evaluations in agriculture and food security, biodiversity conservation, landscape management, education and climate change sectors. His diverse and multi-level consultancy background include: Oxfam, the African Biodiversity Network, the Eastern and Southern African Farmers Forum (ESAFF), Iowa State University, Southern African Development Community, the Food and Agriculture Organization (FAO), the Climate Investment Funds (CIF) and the Swedish Expert Group of Aid Studies (EBA).
Mutizwa is a member of the Zimbabwe Evaluation Association (ZEA) and Evaluation for Transformation (E4T) working group under the SDG Transformations Forum. He holds a PhD from Rhodes University's Environmental Learning Research Centre where he is a senior research associate.
Nancy MacPherson | AF-TERG member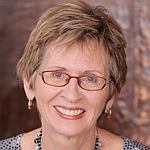 Nancy MacPherson is the former Managing Director for Evaluation at The Rockefeller Foundation where, from 2008-2018, she established and managed the Foundation's M&E system at program, strategy and governance levels. At the Foundation she was responsible for major M&E field building grants including the establishment of the Resilience MEL Community of Practice, MERLTech, and BetterEvaluation, Impact Investing M&E field building, and Slum Dwellers International's Know Your City Data system. Prior to her work in philanthropy, she established and managed the Monitoring and Evaluation system for IUCN in Switzerland, and before that she lived in South Asia and Africa where she worked with a variety of organizations and social movements.
Post-Rockefeller Foundation, Nancy is pursuing her passion and commitment to strengthen the evidence base for investments and innovations in resilience, equity and impact investing, as well as supporting The South to South Evaluation Initiative (S2SE) to reverse asymmetries of power, knowledge, evidence and capacity between the Global South and the Global North.
AF-TERG Secretariat
Dennis coordinates the AF-TERG Secretariat to facilitate implementation of the evaluative work programs and supports the AF-TERG Chair in the development of AF-TERG related strategies, policies and work plans. Before joining the AF-TERG, Dennis worked for the Independent Evaluation Office of the Global Environment Facility (GEF IEO) where he focused on adaptation, resilience, gender equality and women empowerment. He has diverse experience in change management, monitoring, evaluation and learning (MEL), disaster risk reduction, humanitarian operations management and capacity building.
He has (co-)authored various guidance notes, evaluation reviews and MEL manuals, and co-edited the New Directions for Evaluation journal special edition focusing on adaptation and resilience MEL. Dennis holds a MSc in Sustainable Development and Technology Management and another MSc in Supply Chain Management, with a focus on climate risk management in global supply chains.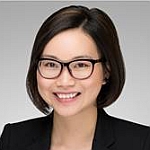 Anh supports the planning and monitoring of the budgets and work plans of the AF-TERG, travel and hotel arrangements, organizational work processes, and business and data analysis linked to AF-TERG's evaluative work program. She previously worked for the World Bank's Investigations and Forensic Audit Unit, where she conducted research on investigations of potential fraud and corruption in World Bank-financed projects. Prior to this Anh worked for different (non-)profit organizations such as Operation Smile, John Snow Inc., Population Services International and Cultivating New Frontiers in Agriculture.
Anh holds a MS in International Development from Northeastern University and a BA in International Affairs from American University. She aspires to pursue a career in International Development while also sharing a passion for travelling, culture, languages and skiing.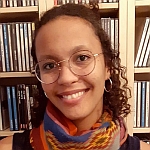 Caroline is, as data analyst, directly supporting the implementation of evaluations and studies part of the AF-TERG evaluative work program. Before she joined the AF-TERG Secretariat she was working as monitoring evaluation and learning (MEL) coordinator in Madagascar's largest marine protected area with coastal communities. She has worked on impact evaluations, MEL designs and planning, data analysis and outreach. She has worked in the field of MEL for agricultural policies in the Caribbean while being based in Costa Rica and for various projects in Brazil, Chile and Malawi.
Caroline is from the French island of Martinique in the Caribbean and has a degree in Political Science and a MSc in Econometrics with her thesis focusing on impact evaluations in international development. She is excited to work with the AF-TERG Secretariat as a nature lover who believes in the importance of data for conservation and adaptation.