AF and Chile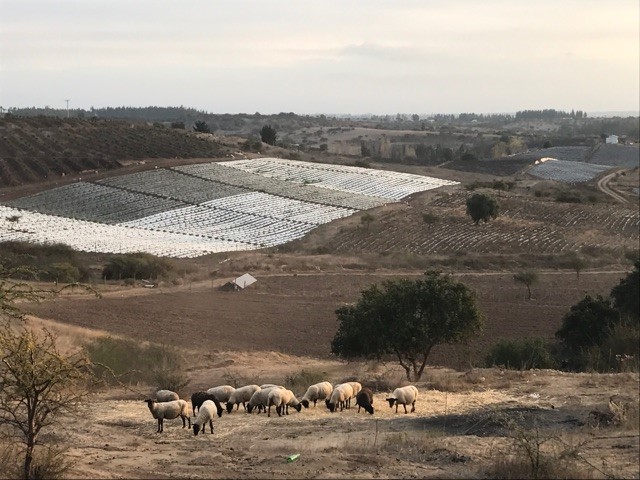 Chile has been an important Direct Access partner of the Adaptation Fund in building climate resilience of rural and vulnerable communities in the country. The Fund's accredited National Implementing Entity of the country, the Agencia Chilena de Cooperación Internacional para el Desarrollo (AGCID), recently renewed its accreditation with the Fund.
AGCID is implementing a US$ 9.96 million project in Chile funded by the Adaptation Fund, which was approved in 2015 as the country's first adaptation project on the ground and is making positive impacts in supporting vulnerable farming communities adapt and build resilience to drought.  The project is aimed at helping smallholder farmers in some of the driest, most vulnerable rural communities in the O'Higgins Region adapt to drought by managing water and enhancing their crops in innovative ways. The project is supporting more than 2,000 farmers through technical support, access to innovative farming machinery, and deployment of rooftop rainwater harvesting tanks, drip irrigation systems, and greenhouses to develop more resilient, diversified crops for family consumption and the local market. As the first adaptation project in the country, the project is aligned with Chile's national adaptation plans and involves several local partners as it builds the country's capacity to confront climate change. [See video and story on the project.]
Two additional AF-funded regional projects are currently under implementation in Chile: A project approved by the Adaptation Fund Board last year, which is implemented by the Development Bank of Latin America (CAF), aims to reduce vulnerability to climate-related floods, mud flows and landslides in three coastal cities in Chile and Ecuador. [See video on the regional project.]
Another regional project approved this year will enhance adaptive capacity of Andean communities by producing, communicating and assessing the use of credible, authoritative, and useful climate information for decision-making in Chile, Colombia and Peru. This project is implemented by the World Meteorological Organization.
Chile was also recently granted a timely new innovation grant from the Adaptation Fund aimed at improving water access during emergency situations in the vulnerable San Antonio Province of Chile's Valparaiso Region. The US$ 230,000 grant was designed and will be implemented by AGCID.
With Chile's robust actions in building adaptive capacity of the country, the Adaptation Fund together with AGCID further recently hosted the Fund's first innovative "Country Exchange" with 12 of the Fund's accredited Direct Access NIEs from around the world to share Chile's project experience and exchange knowledge from projects in their own countries centered on the theme of Agriculture and Water Management.  [See video on Chile Country Exchange.]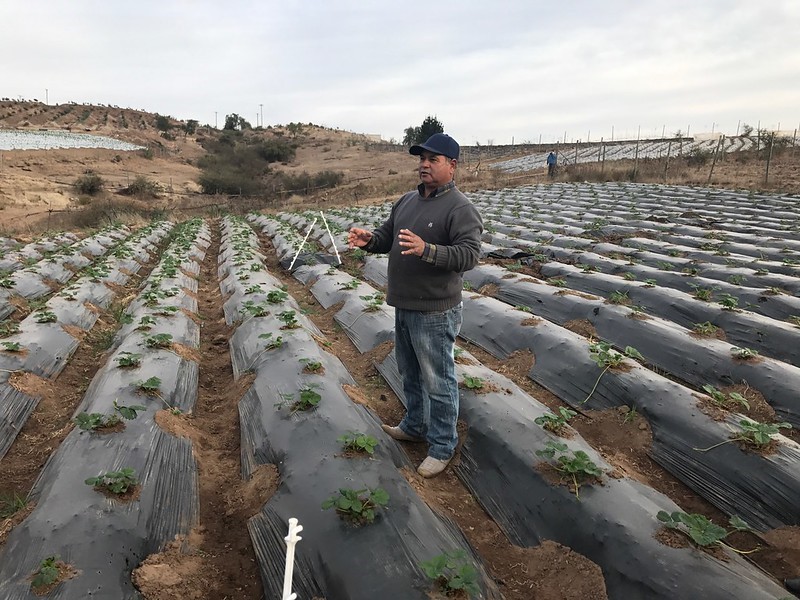 Chile and COP25
Under the theme of 'Time for Action', the Chilean COP25 Presidency aims to encourage concrete climate action to achieve sustainable development through adaptation and mitigation. It hopes to raise the levels of ambition by collaborative action with both countries and local governments, and the private sector. Chile will foster enhanced ambition by highlighting topics such as Oceans, Antarctica, Biodiversity, Forests, Adaptation, Cities, Renewable Energies, Circular Economy, and Electromobility.